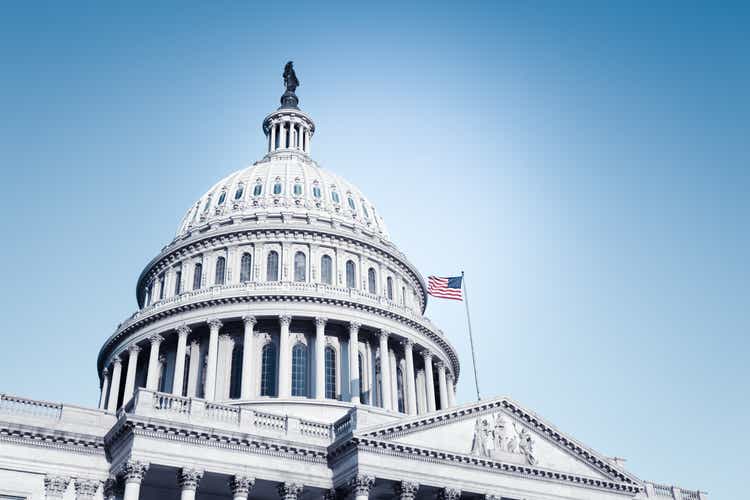 The Senate Committee on Health, Education, Labor, and Pensions (HELP) asked the CEOs of Johnson & Johnson (NYSE:JNJ), Merck (NYSE:MRK), and Bristol Myers Squibb (NYSE:BMY) on Tuesday to testify before the committee on high-cost of prescription drugs in the U.S.
The HELP committee, led by Chairman Bernie Sanders (I-Vt.), will meet the company executives on January 25, 2024, at 10:00 a.m. ET in a hearing titled "Why Does the United States Pay, By Far, The Highest Prices In The World For Prescription Drugs?"
In a statement, Sen. Sanders noted that the median price of prescription drugs in the U.S. exceeded $220K last year, even as the pharmaceutical industry spent billions in share repurchases and dividends.
He specifically pointed out that Imbruvica, a blood cancer therapy developed by J&J (JNJ) and AbbVie (ABBV), cost $204K in the U.S. and Merck's (MRK) diabetes drug Januvia is sold for $6K. Meanwhile, anticoagulant Eliquis, marketed by Bristol Myers (BMY) and Pfizer (PFE), is available for $6.7K.
In comparison, Merck (MRK) sells Januvia for $900 in Canada, Imbruvica costs $46K in the U.K., and Eliquis is available for $650 in France, Sen. Sanders said.
"The American people have a right to know why it is that they pay, by far, the highest prices in the world for prescription drugs while the pharmaceutical industry in the U.S. makes hundreds of billions in profits and pays their CEOs tens of millions of dollars in compensation," he added.
Dear Readers: We recognize that politics often intersect with the financial news of the day, so we invite you to click here to join the separate political discussion.
More on Bristol-Myers, J&J, etc.